Alumni Board of Directors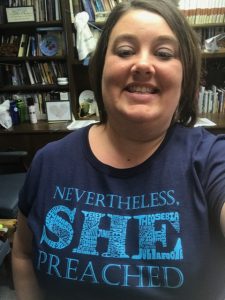 Melissa Scott – President

I sang with Jubilate from 1990-1994, under the direction of Mike Norris. Since I came from a very small town, Jubilate was my first exposure to the beauty of people from different denominations coming together to praise and serve the God we all worship. That's a lesson that has stayed with me, as I now oversee joint children's and youth ministries between the church where I am associate pastor (Colonial Avenue Baptist) and our neighboring Presbyterian church. My husband Ric (also a Jubilate alum) and I have lived in Roanoke, VA, since I graduated, other than a short stint for graduate school in Richmond. When we're not traveling back to Charlottesville for sporting events, we enjoy cooking together, spending time with our families, and binge watching superhero shows.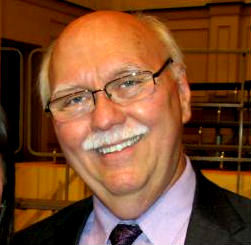 Alba Beasley – Director

Alba has been the director of Jubilate since 2002. He enjoys working with talented students and loves to introduce them to music that will be a part of their lives forever. He still sings songs that he learned way back in the dark ages; they always bring him joy or comfort or challenge, and he wants all people to have this experience!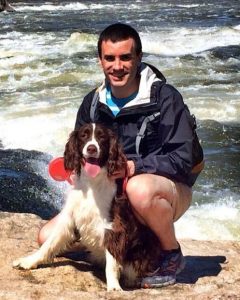 Ryan Hopson – Secretary

Hi, I'm Ryan! I was in Jubilate during my undergrad years at UVA, from 2001 through 2005. I have great memories of singing under the direction of Jeff Leduc and Alba, and made many life-long friendships during those fun, enriching years on Grounds. Jubilate was a huge part of my college experience and really did (and does) feel like an extended family.

Today, I live in Richmond, VA and have two "fur baby" children, English Springer Spaniels named Forest and Abby. Being a creature of habit, I have been with Capital One for almost 12 years, working in various accounting, reporting, and risk roles. My passion for music and singing continues, and I am actively involved in the music ministry at Derbyshire Baptist Church under the direction of David Schwoebel, singing alongside fellow Jubilums Brennan Sigel (Guion) and Jen Payne. My hobbies include weather, travel, politics, piano, singing, and food.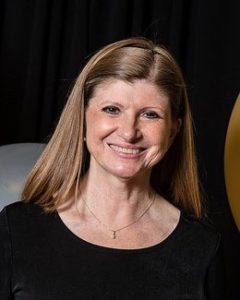 Diane Mundell – Treasurer

I was in Jubilate from 1974 through 1979, singing one extra year because I decided to stay in Charlottesville after graduation. In Jubilate, I sang with Carl Beard, but I have also had the pleasure of singing in the UBC Sanctuary Choir with Len Willingham, Mike Norris, Kevin Holland, and Alba Beasley. I also had the privilege of serving as Jubilate's Business Manager during two different "interim" years. The first was 1995–1996, during Kevin's first year when he was the part-time interim director. The second was 2001–2002, when Jeff LeDuc was the interim director, and Alba came onboard halfway through the year.

I have been married to Tom Mundell for 37 years, and we have two grown sons, Michael and Andrew. Andrew was the first Jubilate "legacy" member! I have worked at UVA since a few weeks after graduation, and almost all of that time has been in information technology. I still sing in the UBC choir, in the Virginia Consort (a local semi-professional chamber choir), and in the Virginia Baptist Women's Chorale, along with fellow board members, Joy Eure and Jen Bates.
Nancy Gaines – Board Member, University Baptist Church Member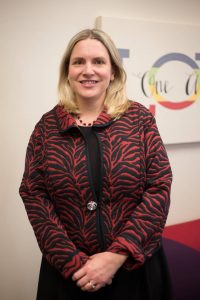 Cheryl Holmes Hibbs – Board Member

I sang in Jubilate all four years I was at UVa, from 1986–1990. I was fortunate to be introduced to Jubilate by my church librarian, Becky Sykes, at First Baptist Church, Greensboro; she was a Jubilate alumna. I sang under Len Willingham for three years and Edmund Najera led us my fourth year. Jubilate was a safe haven for me in the midst of the larger University community, a small group where I formed lasting friendships. Looking back, I also really appreciate the difficulty of the music we sang and the musical excellence to which we aspired as a group.

Raleigh, North Carolina has been my home since I graduated in 1990. My husband, Brad, and I have two children, Alex (age 16) and Elena (age 12 ½); we are very involved members of Forest Hills Baptist Church, where I sing in the choir (along with both of my children!). After a 14-year career in Economic Development, I left my paying job in 2004 to stay home with my children, and it is the best job I ever had! I am also involved in volunteer roles at church and school. This is my second term on the Jubilate Alumni Board.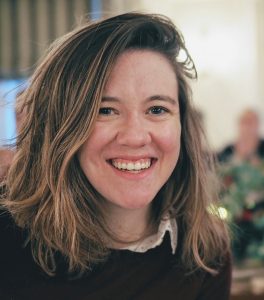 Erin Recachinas – Board Member

Hi! I'm Erin (Veasey) Recachinas. I was in Jubilate from 2010 – 2014 as an Alto.  I graduated from UVa with a degree in Computer Science and Mathematics and I now am a software engineer.  I am married to a fellow Jubilum Mike and we live in Northern England with our dog, Poppy.  In my free time when I'm not coding or singing I love to cook and bake, knit, travel, read, and do yoga.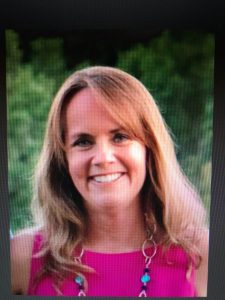 Cristy Lee – Board Member

I sang in Jubilate from 1993 – 1996.  Singing songs about the Lord, making new friends, and traveling are just some of the amazing memories I have of my time in Jubilate. I have been married to my husband WT for 22 years and we have two boys who keep us very busy. I am a reading specialist at an elementary school in my hometown. Serving and worshiping the Lord continues to be one of the highlights of my life and being a part of the Jubilate alumni board is a heartwarming way for me to give back to a group that helped grow my foundation of faith.
Susan Gravatt – Board Member
Alison Van Gilst Mullins – Board Member
Derek Leiner – Board Member
Kathleen Leiner – Board Member
Mary Sproles Martin – Board Member
Stefanie Niles – Board Member
Paulette Bush Recktenwald – Board Member
Carolyn Lowry – Board Member
Sarah Daley – Board Member
Selase Torkornoo – Board Member
Directors
Carl Beard, 1973-1980
Edmund Najera, Fall 1980-1981*
Len Willingham, 1981-1989
Edmund Najera, Fall 1989-1990
Mike Norris, 1990-1995
Kevin Holland, 1995-1999
Jeff LeDuc, 2000-2002*
Alba Beasley, 2002-today
*Deceased
How can you help?
You can support the ministry of Jubilate through:
Your Prayers

Please pray:

for singers who love the Lord and are willing to work hard to make an offering of musical praise.
for God's guidance on tour destinations and concert sites.
that God will use Jubilate to bring people into a relationship with Him.
for health and protection for Jubilate's members, especially when traveling.
for Alba, Barbara, Robby, and Anne.

Your Encouragement

Come hear Jubilate if they appear in your area. Bring your friends, neighbors, relatives, and complete strangers!
Recommend Jubilate to students you know who are, will be, or have friends attending UVA.

Your Gifts

You may support Jubilate by contributing to any of the following funds:

The Alumni Annual Fund – used to support all activities of Jubilate and the Alumni Association
The Jubilate Endowments – used to provide an ongoing source of support for Jubilate. There are three endowment funds:

The General Endowment Fund
The Robyn Teates Bixenman Memorial Fund
The David Veasey Memorial Fund

For more information on how to donate, please visit our donate page.
Update Contact Information
Are you one of our Jubilate Alum?
Maintain the perks of being part of such a wonderful organization by updating your contact information with us. We'll notify you about upcoming reunions, events, and more; plus, you get to be reunited with your Jubilate compadres! What's more exciting than that?
Don't get left out! Click here to send us your contact information and we'll be sure to keep you in the loop.